Our Nursery Class is part of our whole school provision and provides for children between the ages of 3 and 4. We are very lucky to have an extremely experienced team across both Nursery and Reception who work closely together to make up our Early Years Foundation Stage Phase. Mrs Williams is the Nursery class teacher and she is supported by Mrs Daly.
Meet the team
Here is a little more information about them and the rest of the team: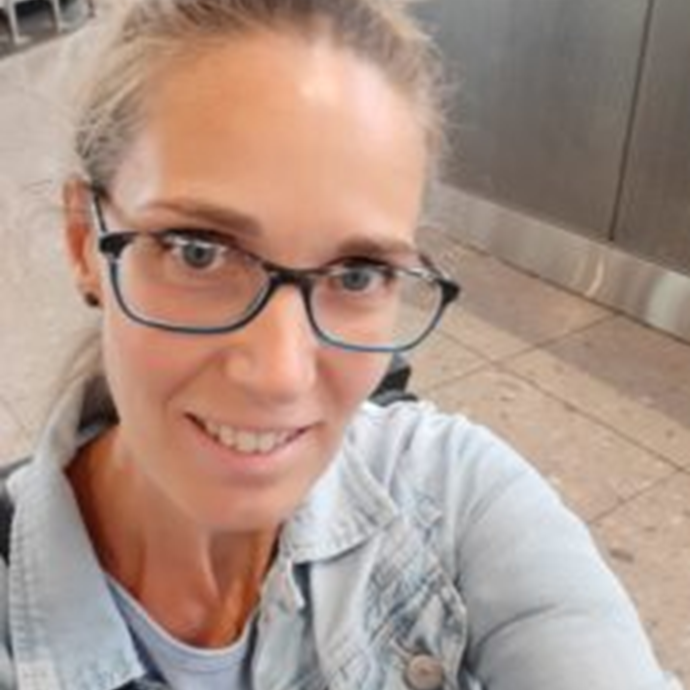 Natasha Williams
Nursery Class Teacher
I graduated from Brighton University with a Bachelor of Education Honours degree and went on to work in Zimbabwe for 2 years for the Voluntary Service Overseas. I returned to work in the Primary Education system in England, having various different teaching roles before joining the team at Stoke Park Primary. I have now had over 12 years experience of teaching Early Years but in particular the Nursery class at Stoke Park. Therefore, I am extremely passionate about Early Years education and have recently been involved in sharing good practice across Bristol.
Every day is different and there is certainly never a dull moment in Nursery! I believe that strong relationships with parents is vital in ensuring that children are supported and that their learning is shared and progressed upon. Therefore, I very much look forward to working with you.
Out of school, you will often find me soaking up the sun (when it's out!), walking, exploring the beaches of Devon, travelling far and wide, and hanging out with my teenage sons (when they let me!). I really look forward to meeting you and your child.
Mrs Williams is also the Early Years Curriculum and EAL (English as an additional language) lead across the school.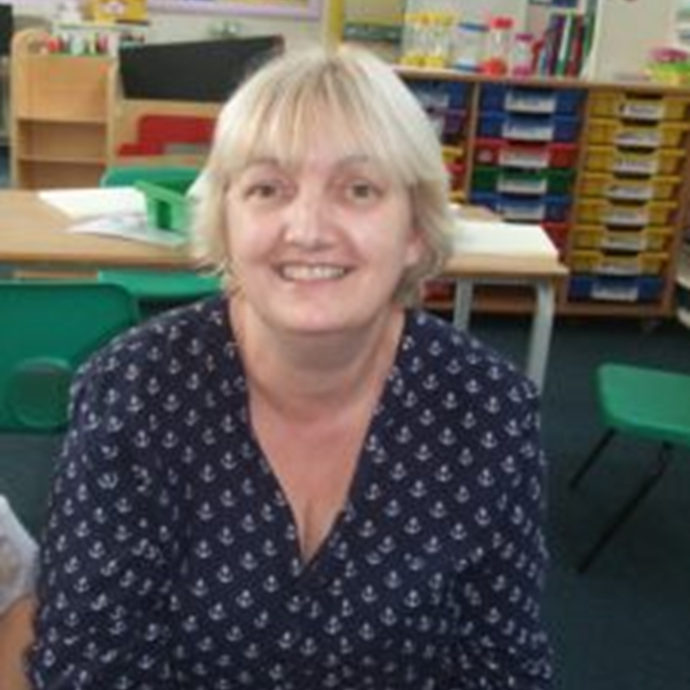 Annette Daly
Nursery Class Teaching Assistant
I am a qualified and experienced early years practitioner and have worked at Stoke Park for over 14 years, living in and loving the local community. I have 3 grown up children, one with special needs and medical issues which has led me to have an invested interest in special educational needs and early development.
I enjoy working with 3 and 4 years olds, supporting them in their learning and developing their social skills. I particularly enjoy the aspect of working closely with parents and ensuring that their children are happy, safe and settled at Stoke Park Nursery
Out of school, I enjoy reading, movies, walking at the beach and in the forest, cooking and have a love of chocolate! I have lots of family in Southern Ireland and enjoy visiting them and exploring the fabulous coastlines and mountains there.
Annette Daly is also a member of the School Governors.
Timetable
Please also see our day in the life of a Nursery child page.
Details of session

Start time

End time

Hours

Costs

Breakfast wraparound

8.00am

8.45am

45mins

£4.50

Daily sessions

Mon-Fri

8.45am

3.00pm

6hrs 15mins

Free for 15/30hrs funding

£37.50 for additional days

After school wraparound

3.00pm

4.00pm

1hr

£6.00
| | | | | |
| --- | --- | --- | --- | --- |
| Additional morning sessions Mon, Tues, Thurs and Friday  | 8.45am | 11.30am | 2hrs 45 mins | £16.50 |
| Additional morning session Weds | 8.45am | 11.15am | 2hrs 30mins | £15.00 |
| Additional afternoon sessions Mon, Tues, Thurs and Friday  | 12.15pm | 3.00pm | 2hs 45 mins | £16.50 |
| Additional afternoon session Weds | 12.30pm  | 3.00pm | 2hrs 30mins | £15.00 |
| Lunch provided by the school kitchen |   |   |   | £2.00 |
Visits
If you would like to visit our nursery, please contact the main school office to make an appointment.
Tapestry
Tapestry provides evidence of your child's learning in the form of observations, these are written, usually with photos. It gives you, and us, a chance to share your child's learning both in school and at home.
To activate Tapestry you will be sent an email from Tapestry which requires you to create an account with a username and password. If you cannot find this email check your junk folder or contact the school. If you forget your password please contact your class teacher.